Crofton
Welcome to Crofton, MD!
We believe​ you deserve more from the mortgage industry.
We believe in the need for live, human interaction during a complex process. The kind of service and guidance which an app simply can't provide.
We believe paperwork cannot tell your whole story. Our customers are more than credit scores and income documents. They are the individuals and families who live in and strengthen our communities.
Their story is our story. And that story begins in a home.

NMLS ID#: 981043
2200 Defense Hwy Suite 202
Crofton, MD 21114
Recent Reviews for Crofton
I am a first time home buyer, and my situation was pretty tricky, but Chris worked so hard to help me get my new home! I could not have done this without him! Chris was absolutely kind, professional, and helpful every step of the way. I absolutely recommend him for anyone looking for an excellent le ...
rhiannabeckett
My husband and I just closed on our first home and are thankful that Chris was there to provide assistance along the way! We originally were searching for a lender who offers a FHA 203K loan and that's how we connected with Chris. Although we ended up going with a Conventional loan, Chris always ans ...
KatherineCallahan6
Relatively stress free. Took longer than I expected but I was in no rush so no biggie. My closing agent Lisa McCarthy was fantastic! Thanks for everything!
Patricia P
Annapolis, Maryland
Featured Products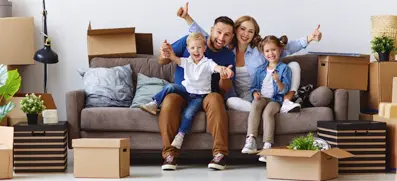 Cash2Keys
Cash Offer and Buy Now, Sell Later. With our Cash Offer program, even the odds and get your offers accepted, all with the power of cash. With Buy Now, Sell Later, current homeowners can comfortably sell their old home all while securing a new one.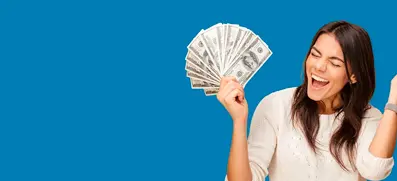 Access Your Home's Equity
As you start to make payments on your mortgage, you gain equity in your home. Take advantage of the equity you have built up over time and receive cash for large expenses, consolidating your debts, or home repairs and updates.
Meet Our Team
Branch Management
Thomas
Mills
Licensed Mortgage Originator
NMLS: 160577
Loan Originators
Kent
Ege
Sales Manager
NMLS: 110413
Jarrett
Storm
Mortgage Loan Originator I
NMLS: 162165
Bryan
Sumardi
Mortgage Loan Originator
NMLS: 1984869
Nick
Holmes
Mortgage Loan Originator
NMLS: 643618
Ryan
Terpay
Mortgage Loan Originator
NMLS: 1370641
Gordon
Haraway
Mortgage Loan Originator
NMLS: 185007
Bryan
Hooper
Mortgage Loan Originator
NMLS: 1554170
Gary
May
Mortgage Loan Originator
NMLS: 181710
Michael
Miller
Mortgage Loan Originator
NMLS: 223849
Ready to Get Started?